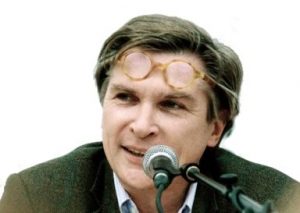 Since founding Reihe ETIKETT and its cooperations with large companies as its sponsors I always enjoyed to talk about sponsoring in the fields of culture, for instance at Frankfurt and Praque International Book Fair. In front of creatives from all genres I delivered seminars and lectures: from 2009 to 2011 I had the honor of being consultant as well as lecturer at Goethe-Institute and touring its bureaus in East Europe and Central Asia with keynotes on models of financing literature.—An enriching engagement.
Seminar »Crowdfunding for Publishers«
Kunstansichten Offenbach (»art viewing«)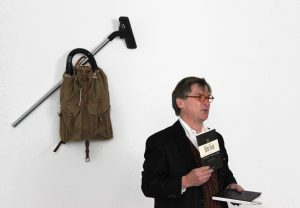 In cultural environments I pass over my experience and knowhow to persons as well as to groups and institutions. May it be in lectorates for authors, in coachings with artists towards their artistic work or as consultant of institutions like »Stiftung Lesen« or »Goethe-Institute« or »MediaCampus Frankfurt«, I enjoyed being invited to hand my experiences in different aspects of cultural work—such exchange with other creatives, no doubt, is to be seen as the very heart of any culture.
Visit Verlegerfortbildung Ost-Europa und Zentral-Asien (»Further Training with Goethe-Insitute«)
See the Workshops for OVAG-Jugendliteratur-Preis 2019 (»Literature Price for Young Authors«)